EQUIPMENT & PARTY RENTAL CENTER
Juergens Hardware & Rental is the best place for rental equipment in Huntington, Indiana.
For starters, we're an authorized Penske truck rental center so we can help with any and all jobs requiring a moving truck.  When it comes to construction and DIY Projects, we  offer quality equipment from brands you trust: Kubota, Toro, Bluebird, & more. Our complete rental department provides equipment for the biggest and toughest jobs you have, including earth moving, trenching, lawn care, stump grinding, insulation blowing, scaffolding, aerial lifts, and much more.  
We also have everything you need for PARTY RENTAL: Tents, Tables, Chairs, Slushy Machines, & More!  We Look forward to Delivering and Setting-up your Tent for your next Graduation Party, Family Reunion or Wedding.  Our Party Rental Rates are based on a 48-Hour Period, to Accomodate your Weekend Parties!
Our rental equipment is well-maintained and inspected before and after each use, so you know you're getting the best performance for your money. Visit us today at 2850 North Jefferson Street in Huntington or give us a call @ 260-356-5214
ATTENTION RENTERS: 
We are unable to rent earth digging equipment until the temperatures remain above freezing (when the ponds melt).  This includes Soil Augers, Trenchers, & Excavators.  Thank you for understanding and we will see you in the Spring!
---
WEEKEND RATES

1½ Day Rental: 8am Saturday to 8am Monday
1 Day Rental: 4pm Saturday to 8am Monday
(See Rental Rate Page for Details)
WE DELIVER!

$50 Each Way within 20 miles, $4 per Mile after that
Please call us at 260-356-5214, 48-hours in advance to schedule your delivery
---
Concrete Mud Buggy
$170 / Day
Tracked Unit
Holds 16cuft
Trailer Included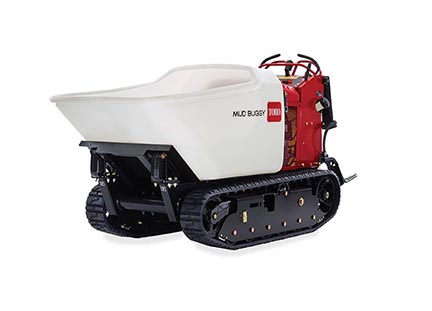 ---
Small Mini Excavator
$150/4hrs  $200/ Day
Tracks Adjust 4'1" to 3'3" Wide
Digs 7'7" Deep
Has Pusher Blade
1' Wide Toothed Bucket
---
Backhoe Tractor w/ Front Bucket
$150/4hrs $240/Day
12" or 18" Wide Toothed Backhoe Bucket
B26 Kubota
Includes Trailer
---
3-Point Power Rake
Perfect for grading, leveling, shaping, cultivating, renovating and pulverizing various types of soil
Also used for raking soil, rocks, and other debris
---
Straw Blower
Spread straw easily for landscaping applications
Easy to use for homeowners
Cuts mulching time by 75%
---
Kubota U35 Mini Excavator
The most versatile tool for excavating jobs
Low swing, easy to maneuver in tight spaces
Variety of attachments available
---
Grapple Bucket Attachment for Skid Loader
Rake, dig, and move rocks, trees, brush, and more without picking up dirt
Attaches to skid steer quickly and easily
---
Commercial Dehumidifier
Controls moisture and prevents mold in large areas
Perfect for areas affected by flooding or other water damage
---
AttiCat Insulation Blower
Reduces handling of insulation and puts it exactly where you need it
Fully enclosed system leaves no mess and collects all dust
---
Toro STX-26 Stump Grinder
Tear out stumps with Toro power and technology
Extremely easy to use and maneuver with two-lever operation and track design
---
Haulotte Scissor Lift
Work safer and reach higher with our 19' scissor lift
Easy to drive and lift
Platform raises and lowers smoothly
---
Car Dolly
Helps you transport vehicles safely and easily
---